Discover our Hotels
I would like and I can...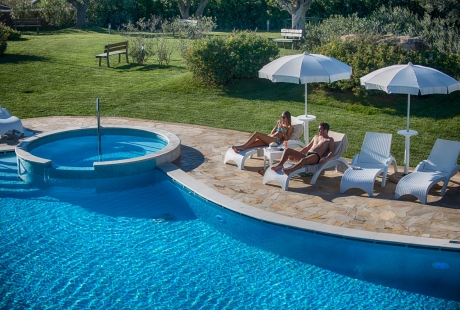 Lu' Hotel Carbonia - Wellness & Conference Centre
is located in the center of Sulcis-Iglesiente, a strategic position from which it is easy to reach all the main points of interest of the South-West Coast of Sardinia. The Hotel offers 66 rooms among Classic, Deluxe and Junior Suites. All rooms are large, pleasant and offer all comforts to provide you with the most relaxing sojourns, whether you come on business or for your holidays. The hotel has a modern SPA, a fitness centre with all the most up-to-date equipment, a large outdoor swimming pool with a whirlpool bath, a café, a restaurant and conference centre.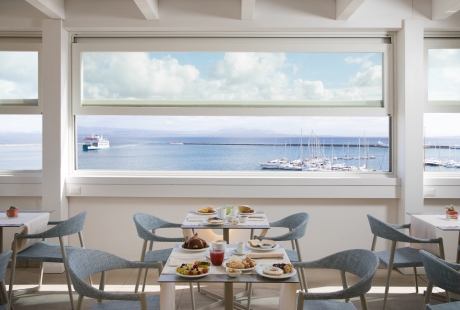 Lu' Hotel Riviera - Exclusive & Chic
is an elegant boutique hotel located in the characteristic village of Carloforte, directly on the main promenade and a few meters from the ferry dock. From Lu 'Hotel Riviera you will discover the fascinating Tabarkine traditions that make Carloforte one of the most beautiful villages in Italy. The hotel offers 46 elegantly furnished rooms and suites and a charming panoramic terrace overlooking the crystal clear sea of the island of San Pietro. The Lounge Bar offers you a refined selection of cocktails to be enjoyed in a suggestive atmosphere.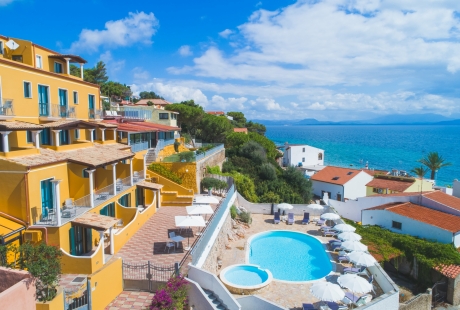 Lu' Hotel Maladroxia, Beach Hotel
is located a few metres from the beach and within a very short distance from the old Phoenician town of Sant'Antioco. The promenade of the small town and its city centre is animated by cafés, restaurants and characteristic shops enriching the natural scenery of a beautiful sandy beach and an outstanding crystal clear sea. Sant'Antioco is the ideal destination for travelers who want to spend a holiday on one of the most beautiful beaches in Sardinia, without giving up on the discovery of a territory unique in history and culture. The Lu 'Hotel Maladroxia offers 36 rooms furnished in Mediterranean style and all comforts, has a swimming pool and restaurant & Lounge Bar with breathtaking views of the bay.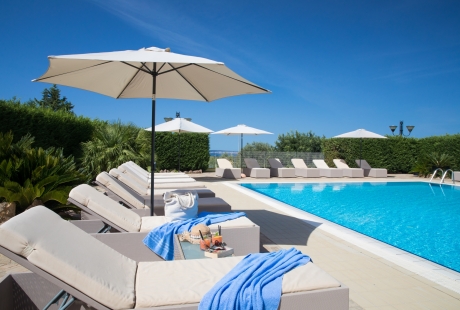 Lu' Hotel Porto Pino – Beach & Family
it is set in an enchanting landscape just a few minutes from the renowned and sought-after beach of Porto Pino with its white dunes of fine sand and a clear turquoise sea. Within a short distance, it will be possible to reach the spectacular Is Zuddas Caves, archaeological sites dating back to the Nuragic era, renowned wine cellars and the lively town of Sant'Anna Arresi, stage of the famous international festival "Ai confini tra Sardegna e Jazz".
The hotel offers 58 rooms thought to meet families needs, a large swimming pool, tennis court, soccer field, children's playground and a restaurant with a panoramic view of the Gulf.