Covid-19 - Your safety first of all
Let's start over together!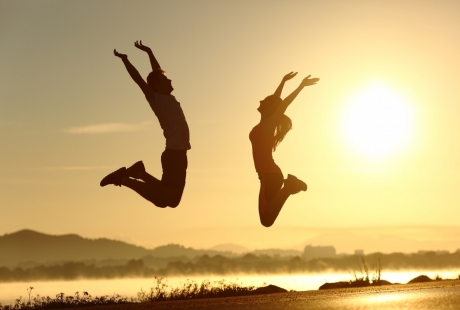 Dear Guests of Lu' Hotels Group,
in this period of great uncertainty, we hope that you are all safe and healthy. Our thoughts go first and foremost to people who have been affected by this terrible pandemic, and we want to deeply thank all healthcare professionals and governments around the world who are studying and implementing the necessary procedures to defeat Covid-19, hopefully definitively.
Thanking you for the trust you have always put in us, we would like to share with you all the actions we have taken to protect the well-being and safety of our guests and our staff which is, and will always be, an absolute priority for us. 
While waiting to welcome you back in all of our hotels, we are constantly monitoring the World Health Organization (WHO) and the Italian Higher Institute of Health updates to be ready to adopt the most appropriate, up-to-date, and recommended safety procedures in our Hotels. We are also in constant contact with Italian health and travel authorities to keep you informed on the correct safety measures to be followed. We are in close contact and communication with institutions and other entrepreneurs in the hotel business in Sardinia to develop a shared protocol that guarantees the maximum protection to travellers who choose our region to spend their holidays or for business.
When you book your stay at Lu' Hotels Group we will strictly and dutifully implement the following measures to ensure your highest safety:
·         rigorous sanitization of rooms, bars, restaurants, common areas and all the sensitive points of contact (door handles, elevators, reception counters, common bathrooms, conference rooms etc.) through innovative atomizers and vaporizers capable of converting the liquid hydrogen-peroxide based disinfectant into a dry powder, whose tiny particles are evenly distributed over all the surfaces of the rooms.
·         Contactless automatic dispensers for hand sanitization, with hydro-alcoholic disinfectants placed in sensitive areas accessible to Guests;
·         Thermo-scans available at Reception to check body temperature on request;
·         Supply of masks and gloves for all of our team members as long as the emergency requires it and on request available for guests;
·         Specific training given to all of our team members to ensure knowledge of and compliance with hygiene and safety protocols.
Regarding your next bookings, given this worldwide serious health emergency, Lu' Hotels Group has adopted a policy of greater flexibility to better meet the new needs of all its future guests. Aware of the uncertainty that the COVID-19 pandemic has generated in the planning of our and your holidays, we have studied for you a formula that will allow you to protect your investment for 2 years, at advantageous rates.
For reservations made by 31/03/2021, in case of cancellation of the stay within 3 days before the arrival date, due to certified causes related to the ongoing pandemic of coronavirus - COVID-19 -  a Voucher for the same amount of the original reservation will be issued for You to use it within 30/04/2022 in one of our Lu' Hotels;
The same flexibility will also be extended to bookings already made for 2020, if subject to cancellations due to the restrictions imposed by the COVID-19 health emergency.
We look forward to welcome you to our hotels with the same warmth and sense of hospitality that have always distinguished us.
Looking forward to welcoming you soon in Sardinia,
Sincerely,
Roberto Ghessa
General Manager